Phil Cassidy

Game
Grand Theft Auto series
Manhunt (mentioned)
AKA
The Shootist
Phil the One-Armed Bandit
The One Armed Phil
Business
Phil's Army Surplus
Status
Alive

Phil Cassidy (also know as The One Armed Bandit) is a bitter war veteran featured in Grand Theft Auto: Vice City Stories, Grand Theft Auto: Vice City, Grand Theft Auto: Liberty City Stories, and Grand Theft Auto III, Manhunt, chronologically.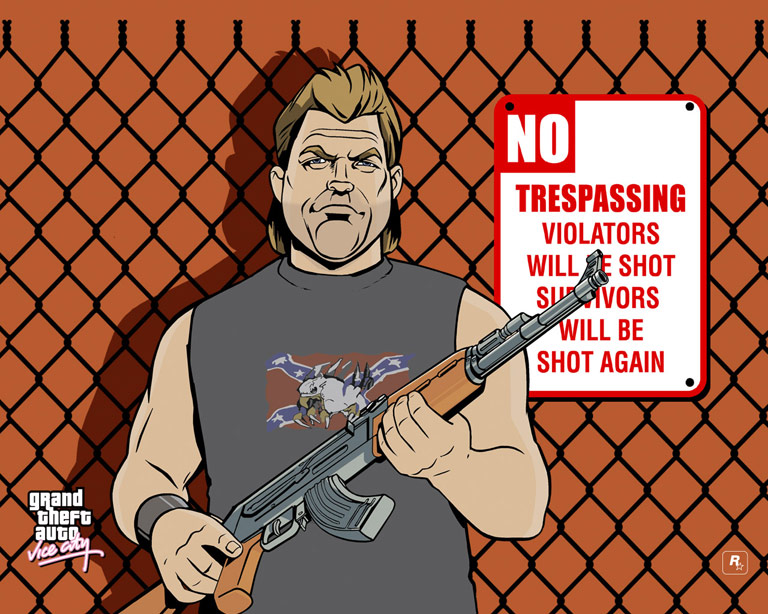 In all appearances, Phil is featured as a heavy artillery arms dealer, selling the protagonist military-style weaponry which can devastate easily, such as Grenades, Rocket Launchers, Miniguns, etc. He claims to have served in the military; however, it is revealed that he was never in the army. He was turned down many times due to his bad temper and heavy drinking.
In Manhunt, circa 2003, Phil does not appear in the game, but he is mentioned by a Carcer City Police Department officer in the game. Phil is the owner of the Cassidy's bargain firearms.
"Promised my little boy I would take him to Cassidy's bargain firearms emporium tomorrow." - Carcer City Swat