Broadcast Interrupted is the 12th level of Manhunt 2.
Several weeks after the death of Dr. Pickman, Danny and Leo end up at a Project-run TV studio. After going through hours of tapes, they find footage featuring Dr. Whyte the last Project operative. Leo insists that the pair track down Whyte as she is the only person with the ability to remove the Pickman Bridge. Suddenly, Bloodhounds burst into the studio.
Location
Edit
Weapons and Items
Edit
Environmental Executions
Edit
Walkthrough
Edit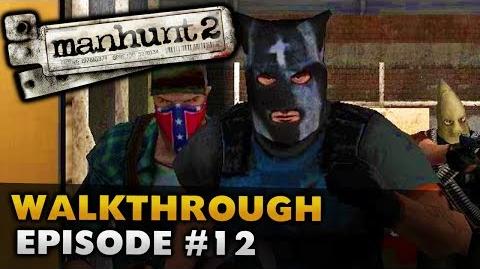 Ad blocker interference detected!
Wikia is a free-to-use site that makes money from advertising. We have a modified experience for viewers using ad blockers

Wikia is not accessible if you've made further modifications. Remove the custom ad blocker rule(s) and the page will load as expected.