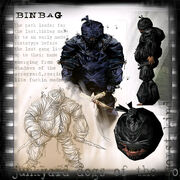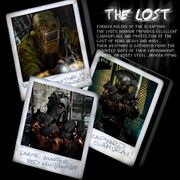 Binbag is a character that appeared in the beta version of Manhunt but was dropped from the final version of the game. From pictures we can see that he is a heavy set man dressed in black garbage bags and wields two sword-like shards of rusty steel with handles on the back ends of them. He was originally the leader of The Lost gang. It's stated in the bonus material that Binbag made it to an early model.
Ad blocker interference detected!
Wikia is a free-to-use site that makes money from advertising. We have a modified experience for viewers using ad blockers

Wikia is not accessible if you've made further modifications. Remove the custom ad blocker rule(s) and the page will load as expected.