5 Past High Noon
is a TV show about the life of a cowboy in the wild west. It is is recorded in the
TV-MK
 studio.
Danny
 can view a trailer of the show on a film projector in the studio. The PS2 version features Red Harlow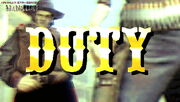 , the protagonist of Red Dead Revolver, another game published by Rockstar as the protagonist of the show, while the PC version features an older man. The 
Hangman Pole
 can be seen in the trailer of the show.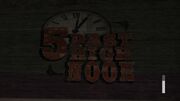 Ad blocker interference detected!
Wikia is a free-to-use site that makes money from advertising. We have a modified experience for viewers using ad blockers

Wikia is not accessible if you've made further modifications. Remove the custom ad blocker rule(s) and the page will load as expected.